Cordyceps | Medicinal or Science Fiction?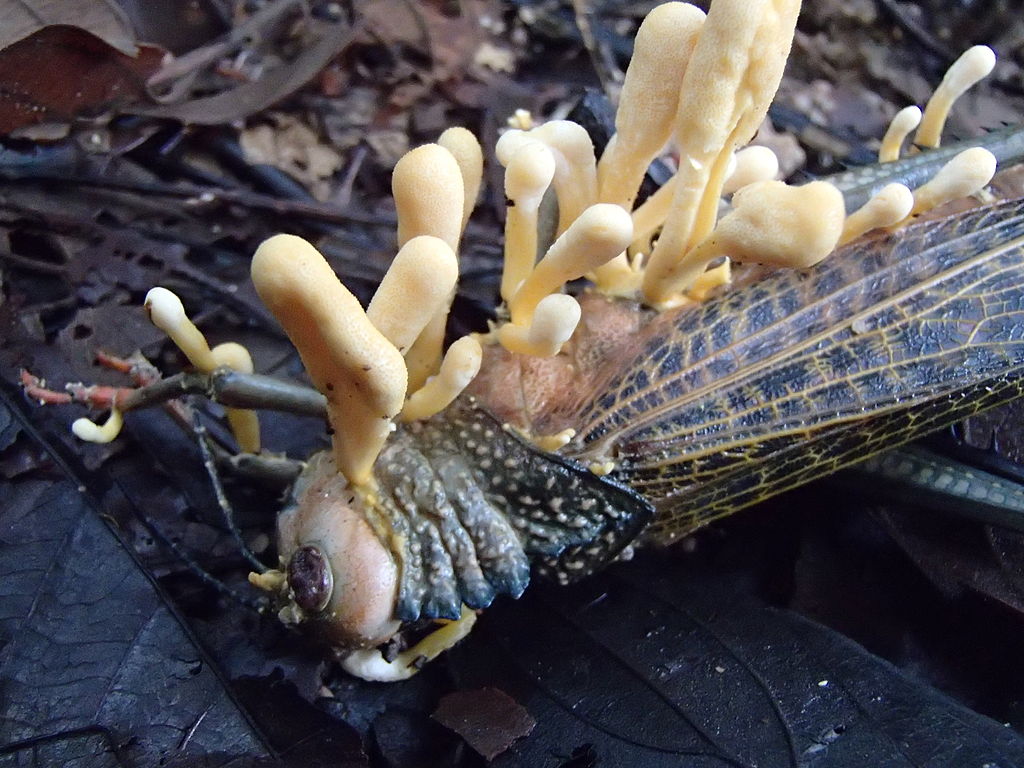 Cordyceps are a type of fungus, better known as a species of edible, medicinal, and nutritionally beneficial mushrooms. While closely related to other mushrooms, cordyceps aren't technically the same as most mushrooms and instead are classified as a powerful form of Ascomycetes fungus which means they have a microscopic sexual structure in which nonmotile spores, called ascospores, are formed.
This is when it gets weird. When a cordyceps fungus "attacks" a host, the mycelium invades and eventually replaces the host tissue, while the elongated fruit body (ascocarp) may be cylindrical, branched, or of complex shape. The ascocarp has many small, flask-shaped perithecia containing asci. These, in turn, contain thread-like ascospores, which usually break into fragments and presumably "infect" other hosts.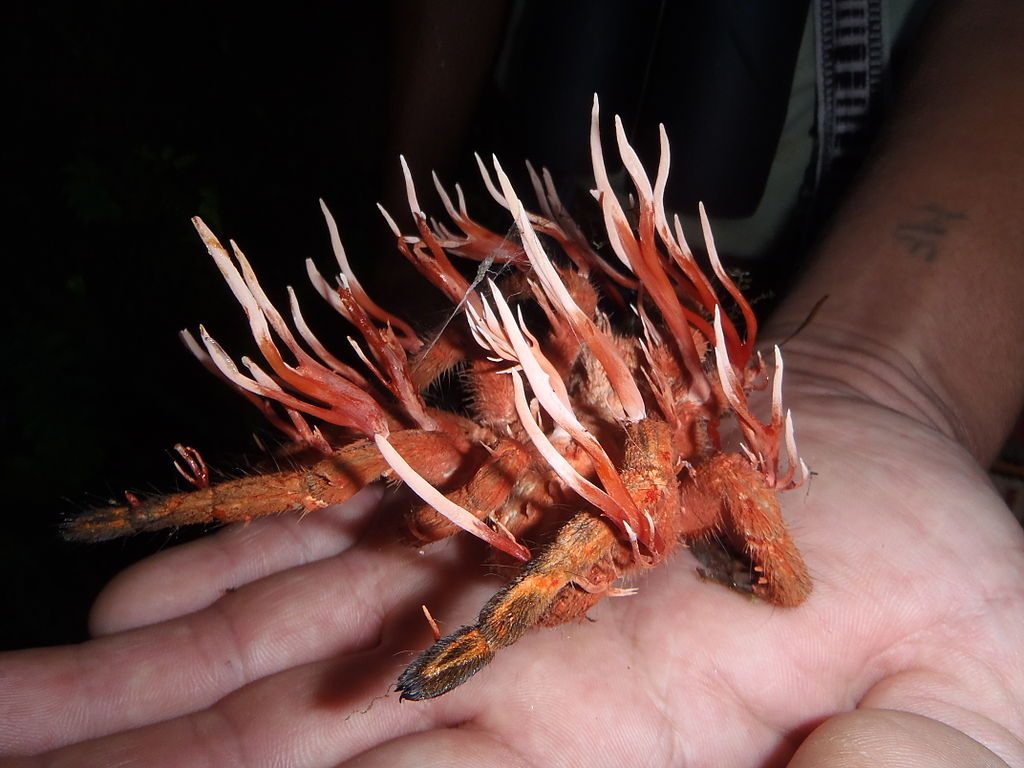 What's weirder–some current and former Cordyceps species are able to alter the behavior of their insect host. Ophiocordyceps unilateralis (formerly Cordyceps unilateralis), for instance, causes ants to ascend a plant and attach themselves there before dying. This actually ensures the parasite's environment is at optimal temperatures and humidity levels, and that maximal dispensation of spores from the fruit-body that sprouts out of the dead insect is achieved. Marks have been found on fossilized leaves that suggest this ability to affect the host's behavior evolved more than 48 million years ago.
So what does this bizarre fungus have to do with humans? Well, we supplement with it of course. Wait… but why?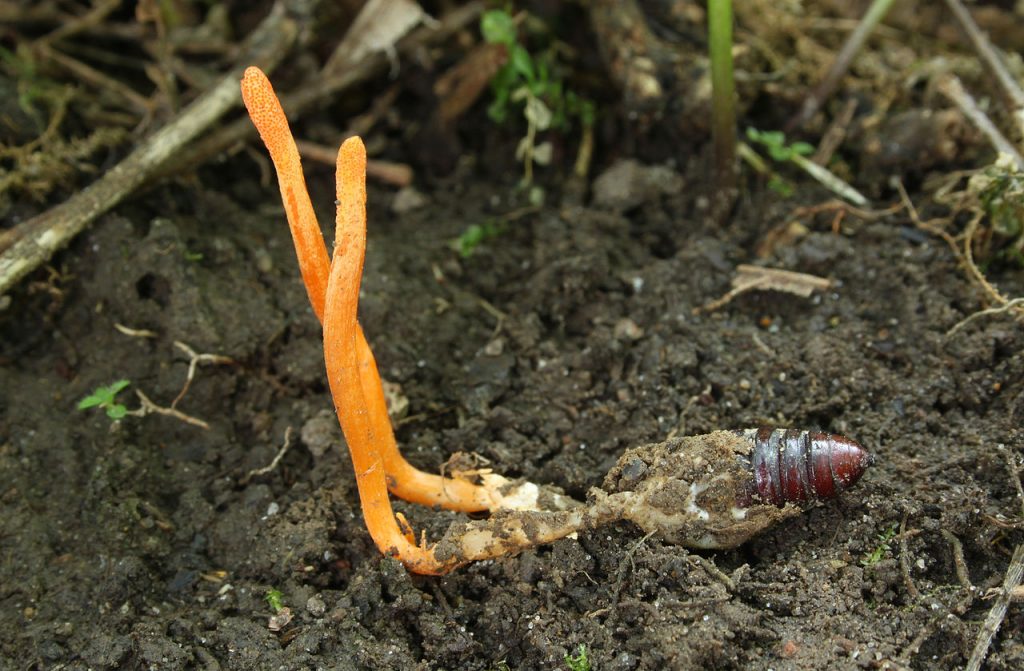 Surprisingly or not, cordyceps are known as a true superfood in that they fight the effects of aging and stress, help keep the body free from disease, and also increase energy levels. They are much regarded for their natural ability to fight free radicals, infections and inflammation, and reduce symptoms of respiratory disorders, colds, coughs, liver damage and much more.
It's believed that the many anti-inflammatory benefits of cordyceps come from their ability to benefit the immune system, fighting oxidation damage, and stimulating protective cells that keep the body free from mutations (like cancerous cells) and infections. Studies have found that cordyceps extracts can act like natural cancer treatments in some cases, preventing the growth of tumors on the skin and in the lungs.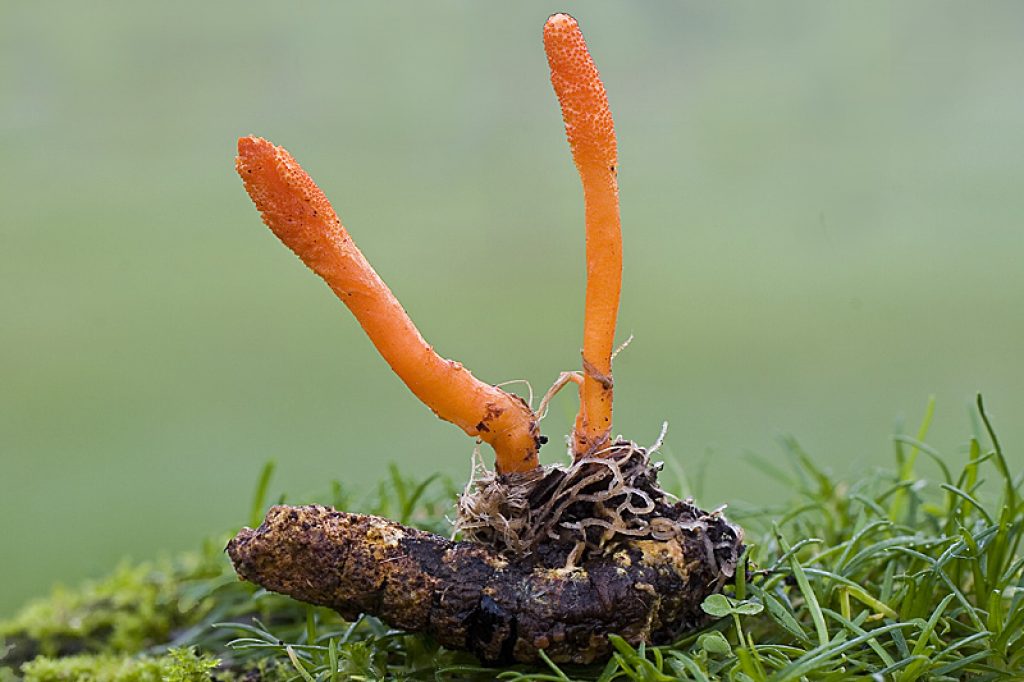 Cordyceps are a type of natural "immuno-potentiating drug," and coryceps supplements are now used to bring the immune system back to normal after life-threatening infections or illnesses. This can help control autoimmune disorders, excessive inflammation, and tissue damage while speeding up healing time. Research shows that cordyceps can act like mild stimulants or "adaptogen herbs," fighting stress or fatigue and naturally increasing energy levels. Some of the most researched benefits of this freaky fungus also include improving athletic performance, increasing immunity against viruses, and promoting longevity.
In addition to fighting cancer, cordyceps are used to help treat:
heart disease and high cholesterol
respiratory infections like chronic bronchitis
reproductive problems and sexual dysfunction
asthma
kidney disorders
bladder infections and urination problems
coughs, colds, and the flu
hepatitis B
muscle weakness
low circulation and irregular heartbeats
liver disorders
chronic fatigue syndrome and low energy
dizziness
If you want to include cordyceps in your daily health arsenal, you can eat them whole, take a powdered capsule supplement, or mix a powder yourself into a tea or a smoothie. You can also take liquid extract tincture by itself, with tea or in a smoothie, or even try growing your own on caterpillars.
For more information on cordyceps and to see our most recommended cordyceps supplemtents, check this page out.
Caterpillars sold separately.
–MM